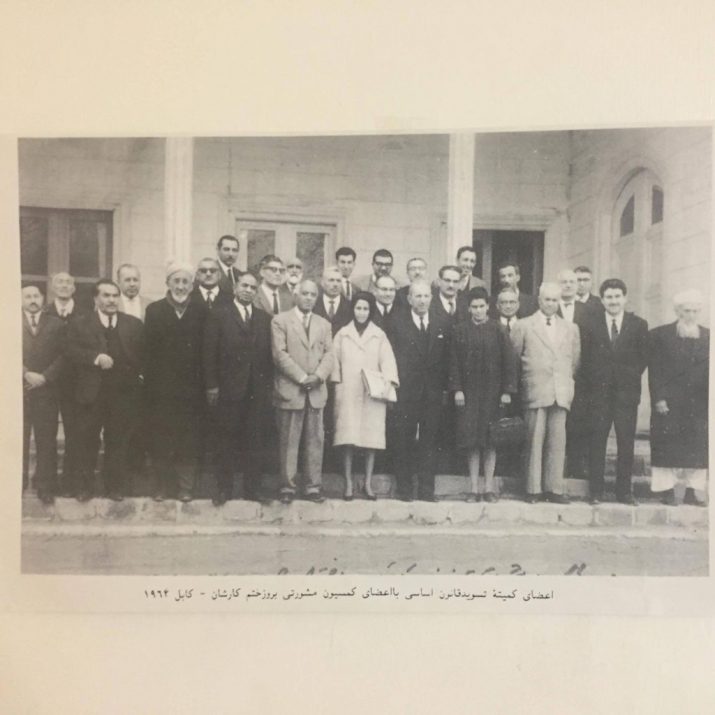 A black and white, aging photograph of my grandfather Abdul Karim Ahrary standing tall among the signatories of Afghanistan's 1964 constitution during the reign of the last monarchy is the first evidence of my journey in human rights.
I wasn't even born yet.
My grandfather, a prominent intellectual figure from the Afghan city of Herat, was a modernist and one of his principles was the right to an education for men and women. He was an adviser to the 1964 constitution and although women weren't specifically mentioned in the document, every individual was given the right to an education, dignity and equality.
The 1960s are remembered as an era of nascent progress in human rights in Afghanistan. But the political upheavals and subsequent wars that have lasted 40 years stole most of what the group in that photograph, now tucked away in my family history, imagined. They were visionaries who despite traditions wanted females to have access to an education and work. Women subsequently entered universities, civil and military positions, albeit in token numbers. My aunts were the first of their generation to go to college and hold jobs.
I'm faintly relieved that my grandfather isn't here – he died in 1984 in his nineties — to see the tortuous cycle of violence Afghanistan has faced. He might've felt despondent and his efforts futile. But I would tell my grandpa Baba Monshi that I wouldn't be who I am today without him. He and my grandmother Sarah Ahrary bore eight children, three daughters and five sons: the eldest was my father Fazul Haq Ahrary. My dad looked up to his father with great pride as a man of reason and tolerance. Both men believed educating women was a necessity for a country's advancement.
My parents married in 1951 and had a son and two daughters. I'm the youngest born in 1973, the year the monarchy was overthrown. My mother says I am a revolutionary daughter because I have lived my life with freedoms she couldn't have imagined for herself. We lived as a middle class family with few worries in Afghanistan until the communist coup, the beginning of ongoing civil and proxy wars. During the Cold War, the Americans backed the Afghan guerrilla fighters the Mujahideen and the Soviet Union supported the Afghan communists.
All of our human rights no longer mattered. As bombs and bullets flew, our focus was staying alive. In 1982, the Mujahideen bombed the girls' school my sister and I attended for teaching children communist propaganda. The school closed and the students were told to go home. My dad loved his country but we fled mainly because his daughters could no longer be educated.
My parents packed our belongings as we walked across the desert, then the frontline, for six hours until we reached safety to Iran. We then traveled to Pakistan where we sought asylum to the United States. I was 10 when we landed in the San Francisco Bay Area, now home to the largest Afghan community in America.
Upholding Baba Monshi's ideals, my father took it one step further by allowing his three children complete independence. We had the right to study our subject of choice, travel freely, marry who we wanted. He practiced what he preached but in our homeland, human rights were becoming a dream.
My father shook his head with sadness and rage as he watched from afar when first the Mujahideen and then the Taliban seized basic rights. The Taliban forbid women from attending school or work.
"This is not who were supposed to become," my father said one day as we watched images of Afghan women being beaten in the news.
My father saw us as his children whom he loved without a sense of ownership. While many men see their daughters and wives as their honor, he saw us as human beings with individual rights. My mother was more conservative and the parent I often had to negotiate with for my freedoms, like the right to wear what I wanted. My father even stood up to her.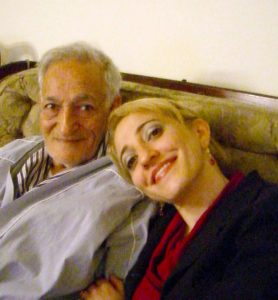 "What she wears says nothing about her character. Clothes are just fabric," I remember my dad telling my mom as she insisted I wear longer skirts in high school.
I could've taken the bus but my dad insisted on dropping me and picking me up from my California high school. It gave his day a sense of purpose. When my acceptance applications for college arrived, he was proud and hesitant. He wanted me to choose a college close to home but I opted for a private one that offered me a full scholarship across the country in Amherst, Massachusetts. Agha, meaning father in our dialect of Farsi, wished me luck.
Four years later, he showed up in a blue suit and tie with a bouquet of flowers for my graduation. I didn't wear a cap and gown. Instead, I wore a purple, silk Afghan dress and held his bouquet of flowers close to my heart. After college, I left the country to report as a journalist in Cairo, Tehran, Islamabad and eventually Kabul.
Urban Afghan men of my father's generation seemed more open-minded than the younger fathers I met in Afghanistan in my adult years as a reporter. War had emasculated them against women. I returned to Afghanistan during the Taliban time, 18 years after I had left as a child. Then I moved to live there once the US-led Coalition had ousted them. I saw some fathers like mine fighting hard and standing by their daughters who wanted to become journalists, pilots, lawmakers. They and their daughters confronted harassment, shaming and death threats.  
Men are taught in many parts of the world to view women as property, selling them in marriage and in debt. I wrote about the plight of women, shared their stories of protest and pain. I also married an Afghan man of my choice and we had two girls.
I realized then how easy my father and grandfather had made it for me. For when men become part of the fight on women's rights, and therefore, human rights, we all win. I moved back to the Bay Area after seven years to spend time with my ailing father. It was the least I could do.
My dad died in July 2015 at the age of 85 after a ten-year battle with Alzheimer's.
War has destabilized Afghanistan even further and women continue to grapple for their rights. I haven't returned to my birthplace in nine years because it's too dangerous to raise my two girls there. Instead I moved to Istanbul, Turkey to continue foreign reporting.
I think of that photograph of Baba Monshi among the men of the Afghan constitution with grand visions of change. They may not have moved the country forward but their actions helped a few Afghan girls like me make something of ourselves.
Fariba Nawa is an Istanbul-based journalist, speaker and author of Opium Nation: Child Brides, Drug Lords and One Woman's Journey through Afghanistan.