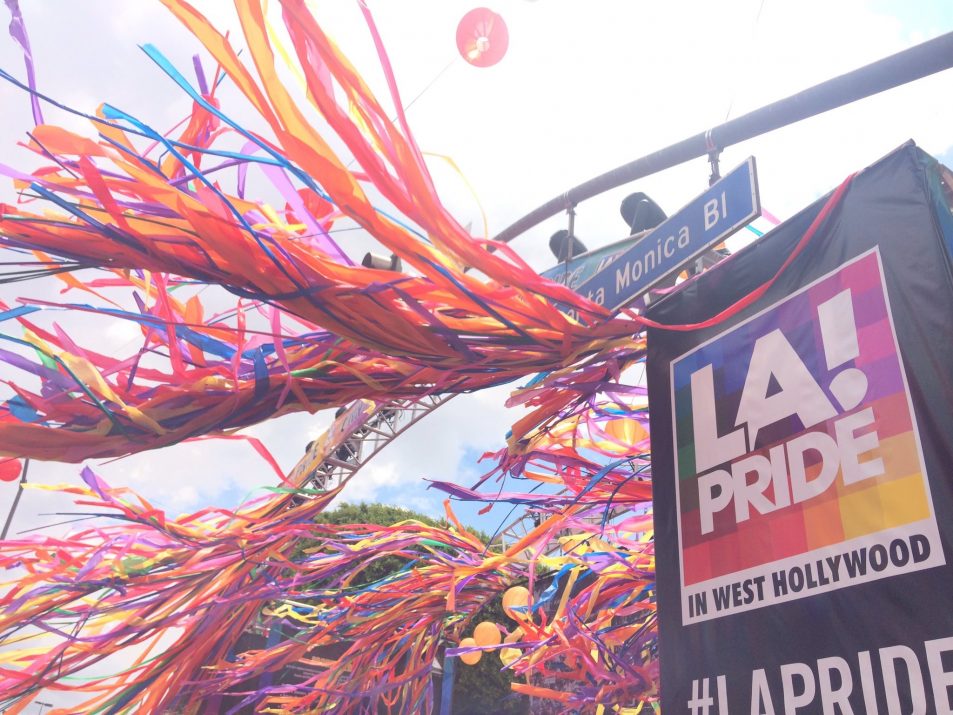 We were at the Resist March this past Sunday, June 11, which was co-organized and setup by LA Pride org and ResistMarch org. Here's what we observed.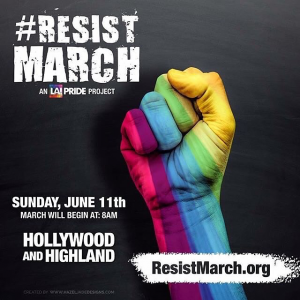 For background, each year and typically over a weekend in early June, the LA Pride organization takes over portions of West Hollywood, CA to host several events and activities centered around the recognition and celebration of the LGBTQ community. Past events usually included a pride parade with extravagant and colorful floats, a concert featuring top headlining musical guests, and the occasional public speech from various celebrities, local officials, and prominent LGBT icons – all focusing on equal rights, protections against violence and discrimination, and celebrating recent advancements in acceptance and recognition across the US (e.g., the passing of same sex marriage, the trans-bathroom bill, and the growing community of upcoming youth that identify as gender fluid or gender non-conforming.)
However, this year, LA Pride opted for a different way of gathering the community, the resist march. The resist march started at 8am on the intersection of Hollywood & Highland and moved through closed-off streets until reaching the finish line at West Hollywood Park. The LA Times caught up with the primary resist march organizer, Brian Pendleton; here's what he said as to why the parade transformed into the march:
"The political climate we find ourselves in has driven us to galvanize and unite. This year, the LGBTQ community is lending our iconic rainbow flag to anyone who feels like their rights are under threat and to anyone who feels like America's strength is its diversity."
While we were not able to join the Saturday event, we were able to capture the resist march with help of photographer, Nicolette Jackson-Pownall.
Starting Point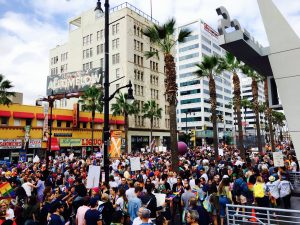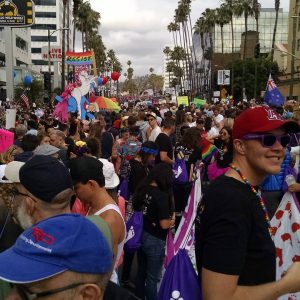 Passing Our Billboard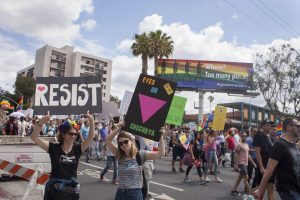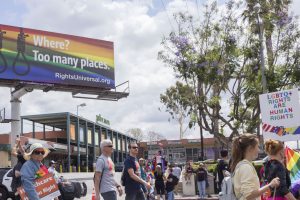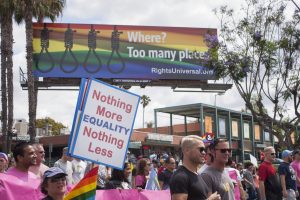 Finish Line & Various Spots to Watch & Hear Speakers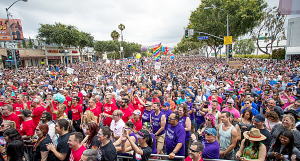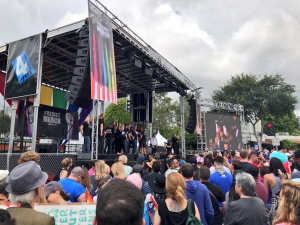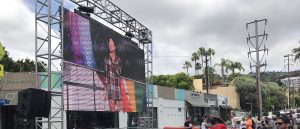 To see more of the photos from the event, check out our full gallery of photos here.
By around noon, the crowd started to reach West Hollywood Park, where the march concluded with music, dancing and speeches by actor/activist America Ferrera, comedians Margaret Cho and Chris Rock, and politicians Maxine Waters, Nancy Pelosi, and Adam Schiff.  It's estimated that tens of thousands of people participated in the march.